HISTORY of CREATION TC 54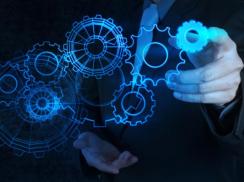 ТC 54 – Powder Metallurgy as The Technical Committee on standardization of Ukraine was created in 1992 for the purpose of development of national, interstate and international standards in the powder metallurgy. TC 54 acts according to the legislation of Ukraine, follows the legal texts, standards of national standardization system, normative and organizational-administrative documents of The State Committee of Ukraine Technical Regulation and Consumer Policy and TC 54 provision.
According to the fixed scope TC 54 organizes and carries out following problems:
to develop, to consider and to coordinate projects of national and interstate standards;
to consider and to check standards, to prepare amendments to them and suggestions concerning the abolition of national and interstate standards and also prepares suggestions for voting concerning projects of international and regional standards;
to render assistance on application of national standards of other countries as national standards of Ukraine;
to develop national and interstate standards harmonized with international and regional standards;
to determine priority of direct introduction of international and regional standards in Ukraine; cooperates with TC in related fields;
to cooperate with enterprises (organizations) using standards, regional standardization centers, particularly consumers, test centers (laboratories) and certification bodies, and other interested parties;
to develop programs of standardization in field of powder metallurgy;
to consider suggestions concerning alteration in the current instruction manuals, its review or cancellation.